Winter Flowers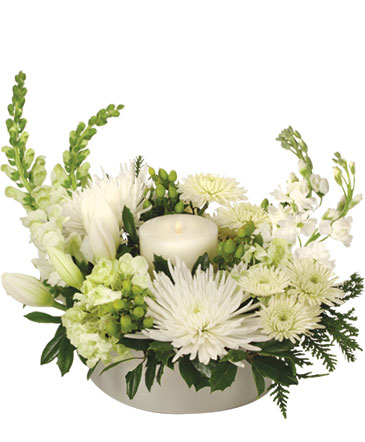 This stunning arrangement will bring warmth to those chilly nights! The radiant white snapdragons and graceful white Fuji mums pair beautifully with the elegant white tulips and superb green hypericum, creating a truly delightful bouquet. Peaceful and alluring, Snow Wonder is a whimsical wonderland—no snow needed!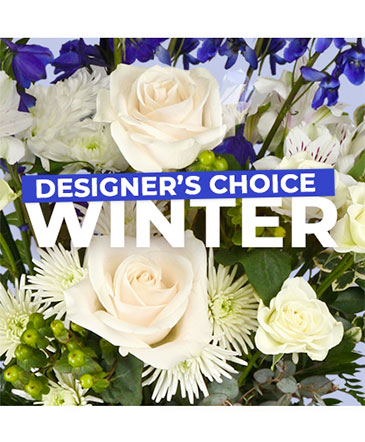 Winter Florals
Designer's Choice
Flowers are a wonderful way to display the beauty of nature and the gifts it provides each and every day. Decorate the table for a celebratory feast or show your loved ones how much you appreciate them with a lovely floral arrangement. Allow our designers to help you highlight all the traditions, culture, and community with beautiful flowers that are sure to bring warmth to your heart and a smile to everyone's face!
A chill might be in the air, but The Blue Orchid creates a cool elegance with winter flower arrangements. Chase away the winter blues with a selection of fresh flower arrangements to adorn your home. Celebrate the beauty of fresh fallen snow with glacier-white colored flowers, intertwined with a platinum ribbon exquisitely arranged in a vase. If you love the nighttime winter sky, bring a little star gazing to your office with an amazing 'Star Gazer' lily flower arrangement. A breathtaking display of winter beauty is found in the frosty air, crisp snowflakes, and billowy clouds of the season. With each floral bouquet, The Blue Orchid creates a mesmerizing winter wonderland.